Drum Turret of the Former Komine Castle and Former Arai Family's Rakuzanso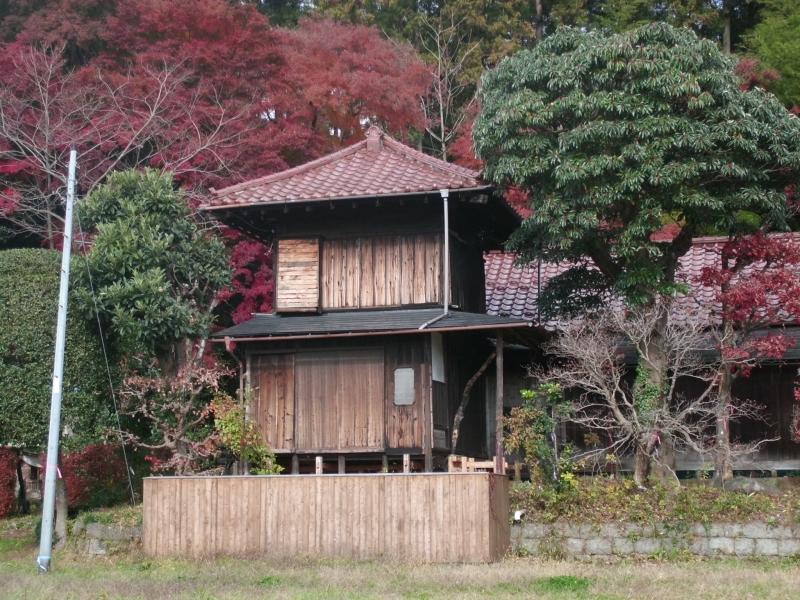 The Drum Turret was originally built to the west of the Drum Gateand nearthe entrance to the Second Baily of Komine Castle. In 1874, the castle was sold to civilians and the Drum Turret was removed to an autumn foliage spot on the bank of the Third Baily's moat. It was 1930 when the Drum Turret was finally moved to its current location. Due to the multiple relocations, the Drum Turret has greatly changed its appearance. Perhaps initially, the Drum Turret was built in the two-deck structure with inward inclining pillars.Each deck has a length of approximately 3.3 meters (the first deck is 11.9 square meters and the second deck is 10.4 square meters). The structure has a hipped roof and is thought to originally have had eaves extending over the first deck. The Drum Turret of the former Komine Castle has been designated by Shirakawa City as an Important Cultural Property (architectural).
The Arai family's Rakzanso adjoins to the north side of the Drum Turret of the former Komine Castle. In 1930, when the Drum Turret was moved, Rakuzanso was also moved and was given the name it now bears. Rakuzanso was built in the sukiya style typical of teahouses and has guest rooms and a room for tea ceremony.
Designated March 21st 2017.
Building information
Location
Kakunai
neighboring area
Era of construction
Edo/Showa
Important cultural property of
City
Open to public
External view only