Former Matsui Gofukuten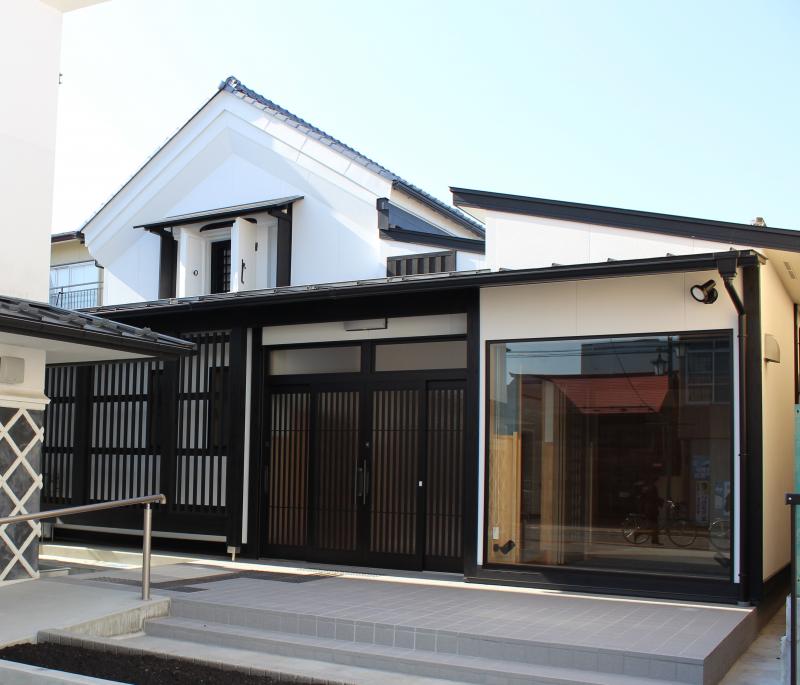 Seijiro Yasuda had begun Matsui Gofukuten in 1882and in 1902, he had the current structure built. In addition to the shop, at the time two earthen storehouses were located. Each storehousewas called the front, the middle and the back storehouse. In 1998, Shirakawa City purchased the storehouses and uses them as meeting halls in the Tenjinmachi district. In 2017, a new meeting hall was constructed along with the repair of existing halls.
The storehouses are two storied, of earthen construct and have a tiled roof. The first floor has two Japanese rooms(one 8 tatami-mat and one 12 tatami-mat room)to the rear of the shopand both rooms containing alcoves and shelves. The second floor has no partitions and the inner wall has a storage space (a safe). The ridge beam in the second floor records the names of the stonemason, labor boss, master carpenter and the owner, in addition to the day, month and year the frame was completed.
Designated on June 28th, 2018.
Building information
Location
Tenjinmachi
neighboring area
Era of construction
Showa
Open to public
External view only