Shirakawa's Historical City Development
Since ancient times, Shirakawa City has been developed as a traffic hub.
In the city, there are many national historical and cultural sites and resources such as the Komine Castle ruins that are said to be one of the famous castles of the Oshu Gateway, as well as the Nanko Park built by Matsudaira Sadanobu, Lord of Shirakawa Domain, and the Shirakawa Barrierruinsof whichNoin wrote about in poetry and moved Matsuo Basho to travel.
Historic Landmark "Komine Castle Ruins"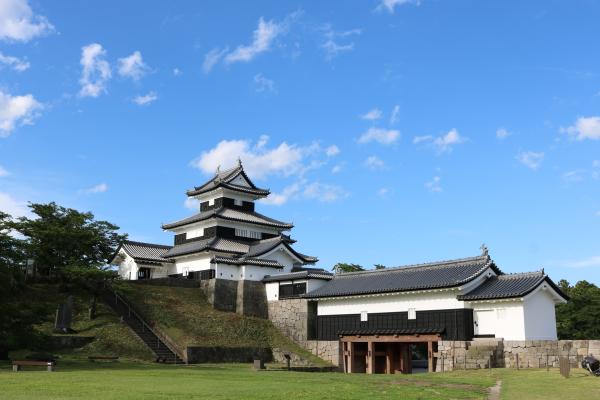 A rare castle built of stone in the Tohoku region that was completed in 1632 as a gateway to Oshu.
Historic Landmark and Scenic Spot "Nanko Park"
Completed in 1801 by Matsudaira Sadanobu for the purpose of the citizens to enjoy.
Historic Landmark "Shirakawa BarrierRuins"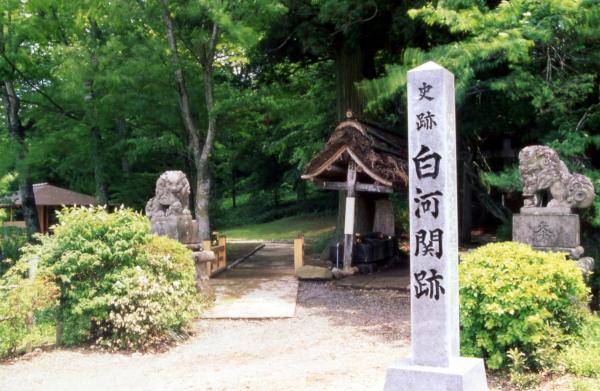 One of Oshu's Sankoseki which functioned from the Nara period to the Heian period as a barrier at the border.
Shirakawa Daruma Market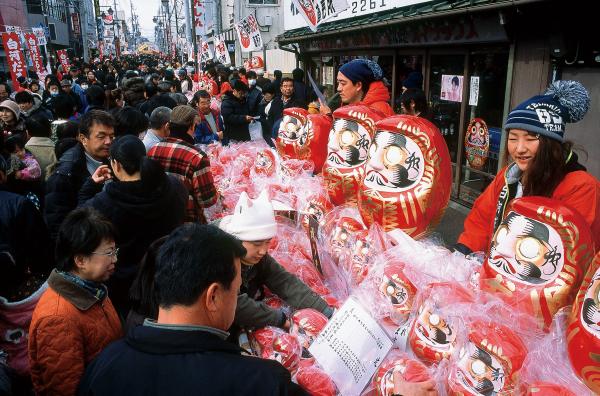 A tradition that signals the spring in Shirakawa in the form of the "Market" which still continues from the Edo period.
Shirakawa Lantern Festival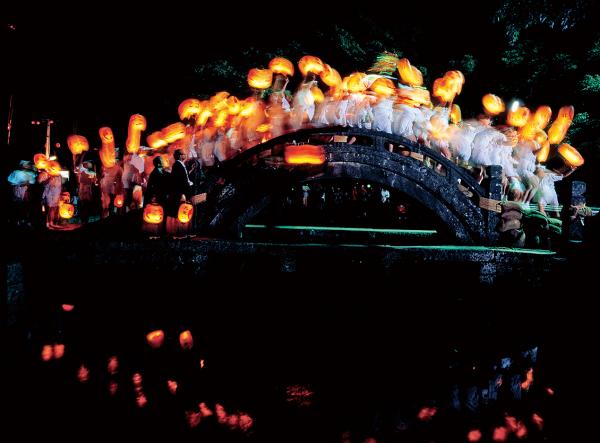 The annual festival of Kashima shrine, which is the guardian (souchinju) of Shirakawa in the land near Komine Castle, is a 350 year tradition.
Regional Events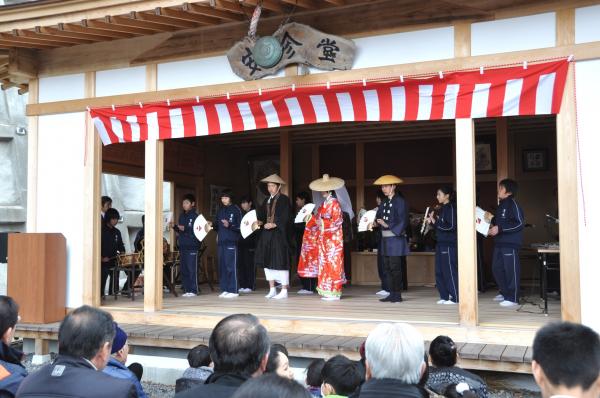 Festivals and folk events are a tradition of the region and are passed down by the people living there.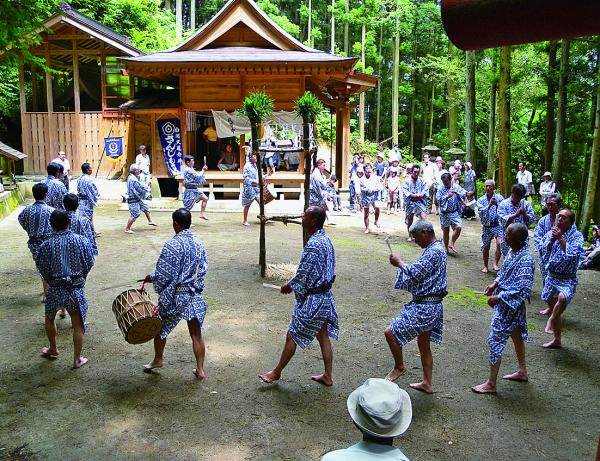 Sekibe no Sanjimosa Dance
Festivals and folk events are a tradition of the region and are passed down by the people living there.
About 400 years ago in the center of Shirakawa City, the first Shirakawa feudal lord, Niwa Nagashige, redeveloped the castle town and the foundation where the present urban area is built.
The positional relationship between Komine Castle and the old Oshu Kaido, and the development of the central city area have been handed down to the present age in its nearly original form.
The State of the Town in the Edo Period (Full Map of Oshu Shirakawa Castle Town)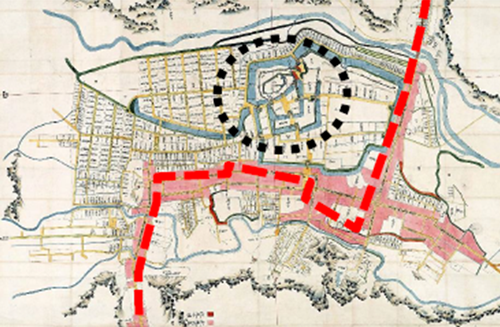 A series of townhouses and storehouses were placed (the area colored in red) along the Oshu Kaido.
The State of the Present City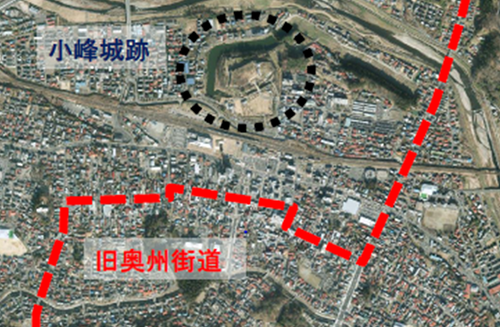 The authorization for the historical attraction maintenance improvement plan (historical town development plan) was received in 2011 to review the resources around this area in order to promote town development unique to Shirakawa, polishingthe historical and cultural resources of the cityat both the hard and soft aspects.
Planning Period
from 2011 to 2020
Area of Focus
Komine Castle Town District Approximately 761ha
Historical attractions to be maintained and improved in Shirakawa City 6 Points