The Historical Attraction of the Shirakawa Lantern Festival
The Shirakawa Lantern Festival is an annual festival of the Kashima Shrine that is theguardian (souchinju) of Komine Castle's town, Shirakawa. It is formally called the Kashima Shrine Togyo Festival and is also known as "Kashima-sama" and "The Lantern Festival". It is held every other year for 3 days in September. In the daytime, there is the Somachi Togyo where the portable shrineof Kashima-sama passes over the old castle town, and the Yatai Dashi is guided by the children from each town. In the evening, theMikoshi Togyo is held where the shrine issent off by the lanterns of each town along the old Oshu Kaido.
Places where the festivals will be held, such as the Somachi Togyo for the Mikoshi or the Yatai Dashi, is within the range of housing area for the townspeople since the Edo period, along the old Oshu Kaido.Many historical resources are concentrated here, such as historical structures and key-shaped streets, which add to the atmosphere of the festivals in this castle town. This festival has formed a good historical attraction as an important traditional culture that has been protected and handed down by the people of Shirakawa town for over 350 years.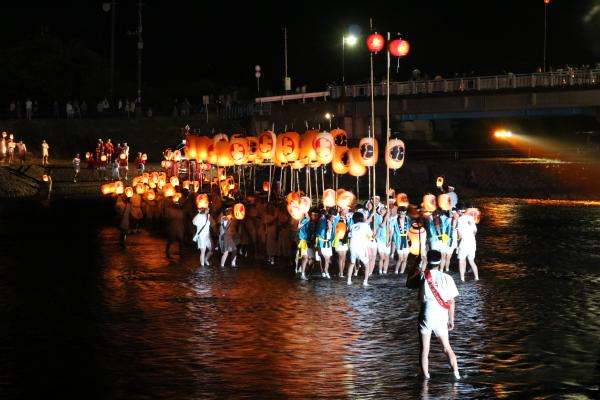 Crossing of the Portable Shrine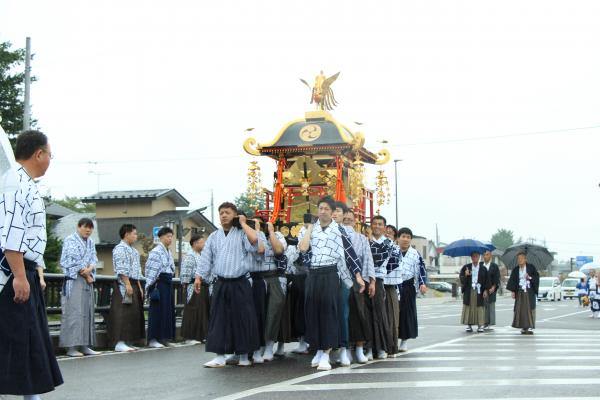 Somachi Togyo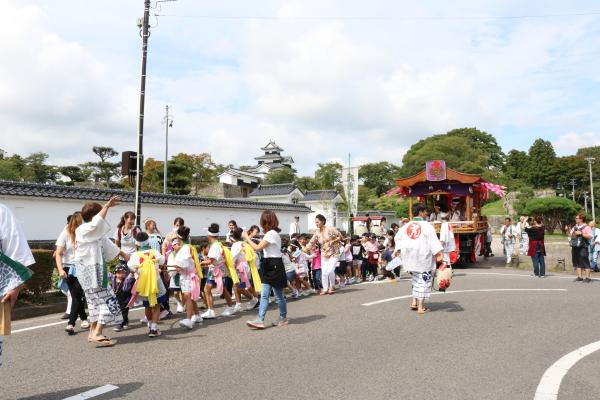 The Move of the Yatai Dashi