Historical Attraction of Folk Events of Tendo Nembutsu and Taiko
Distinctive ethnic events such as "Tendo Nembutsu" are handed down around Tochigi Prefecture, Ibaraki Prefecture and Shirakawa in the southern region of Fukushima Prefecture. In order to protect the growth of rice from the lack of sunshine in summer, the Tendo Nembutsu is a dance which prays for good harvests by chasing pests away and also for the proper function of the "Tentosama", or the "Sun". Its origin has been confirmed in literature of the Edo period, and is passed down in the Shirakawa region, each region of Omotegou, Daishin, and the east, and is characterized by beating taiko.
In the Shirakawa area, "Sekibe no Sanjimosa Dance" (prefecture designated important intangible cultural property) in the Sekibe-Goudo district, "Katoudagozu Tennou Festival" in the Omotegou area Katoda district, the "Shimoshinjo Tennou Festival" in Shimoshinjo area of the Daishin district and the "Otake Tendo Nembutsu"of the eastern Kaminodeshima have been passed down. The Tendo Nembutsu and Gozu TennouFestivals in each area are passed down by the hands of the people who live there,bringing forth the unique tastes of each region, forming a good historical attraction.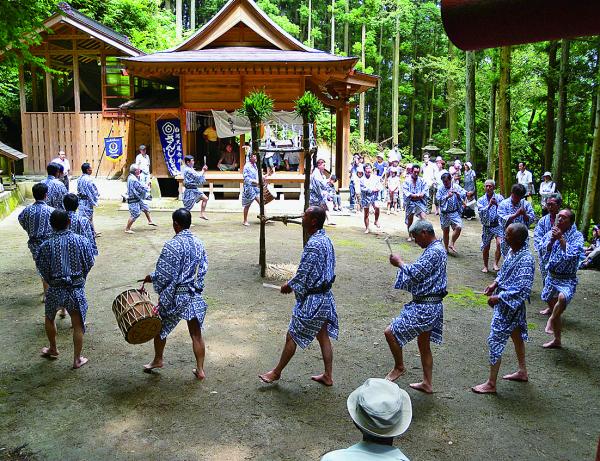 Sekibe no Sanjimosa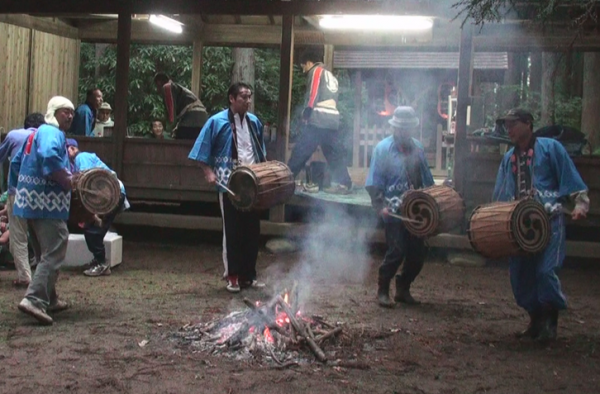 Katoudagozu Tennou Festival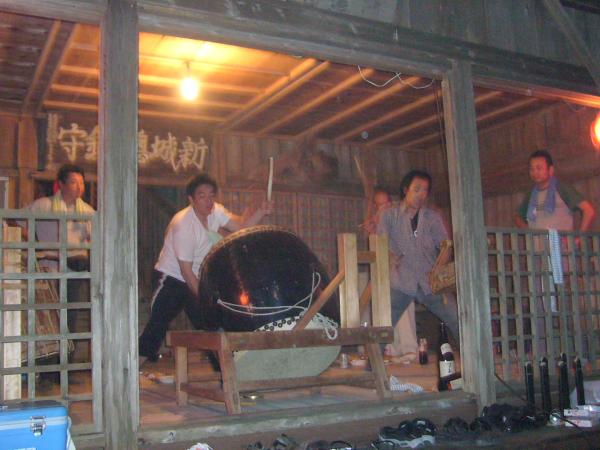 Shimoshinjo Tennou Festival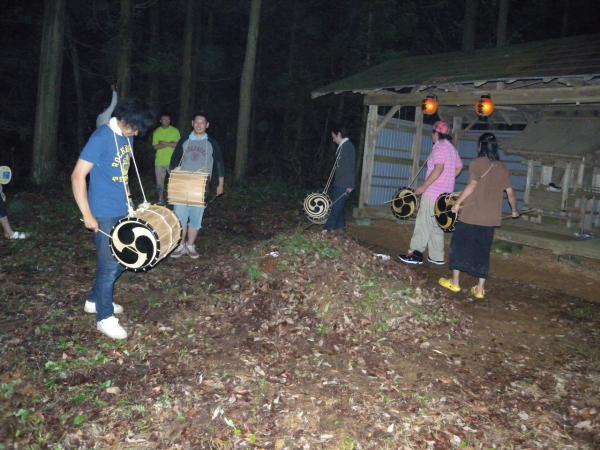 Otake Tendo Nembutsu