Nemoto Family Residence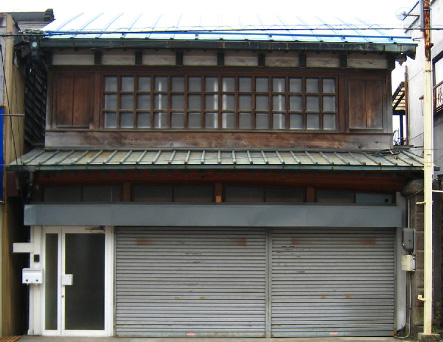 Nemoto family residence occupies the site of Iwabuchi Brewery, which operated during the Meiji (1868-1912) and Taisho (1912-1926) eras. Between the Taisho period and the Showa period, the site was split and a kimono shop was built. The shop building has been passed down to the present.
Facing the street, a traditional townhouse constructed in kiritsuma and hirairi style is seen and behind it, akurazashiki is located. The second floor of the townhouse has a segai roof, which is representative of the kimono shops of the day. The kurazashikiis roofed with typical Japanese roof tiles and the exterior is finished with shikkui, presenting an imposing appearance.
Designated March 12th, 2012.
Building information
Location
Motomachi
neighboring area
Era of construction
Meiji/Unknown
Open to public
External view only
Business at time of construction
Kimono retail