Watanabe DarumaAtelier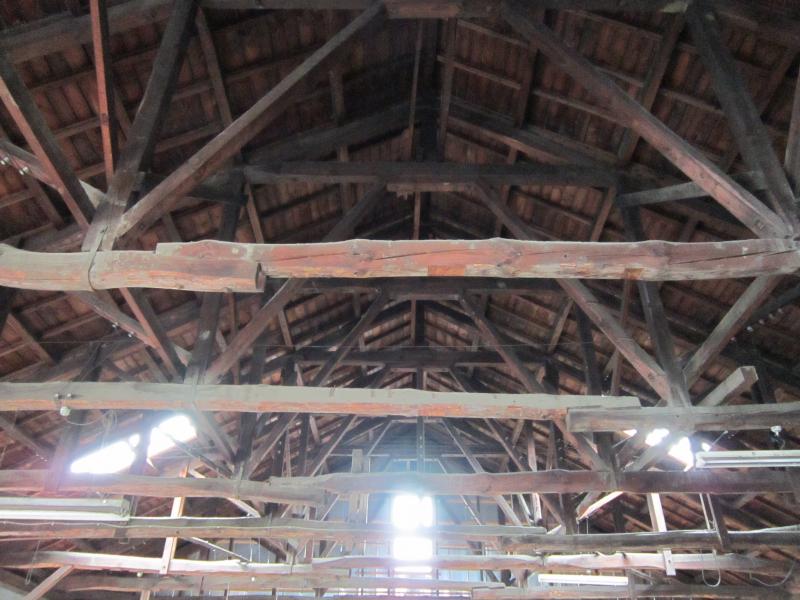 This atelier with a high-ceilinged vestibule has a huge warehouse-like structure.
Although the year of construction is unknown, due to the rare use of double beams in the roof truss structure, it is estimated to have been constructed in the late Taisho or the early Showa era.
The original purpose of the building is unclear, but during the Second World War it operated as a military factory, then after the war it was used in a variety of ways: as a horse stable, a gelatin glue factory, and rooftile production. Probably, it was related to the horse-trading markets.
Designated on March 29th, 2013.
Building information
Location
Yokomachi
neighboring area
Era of construction
Edo/Unknown
Open to public
External view only
Business at time of construction
ShirakawaDaruma